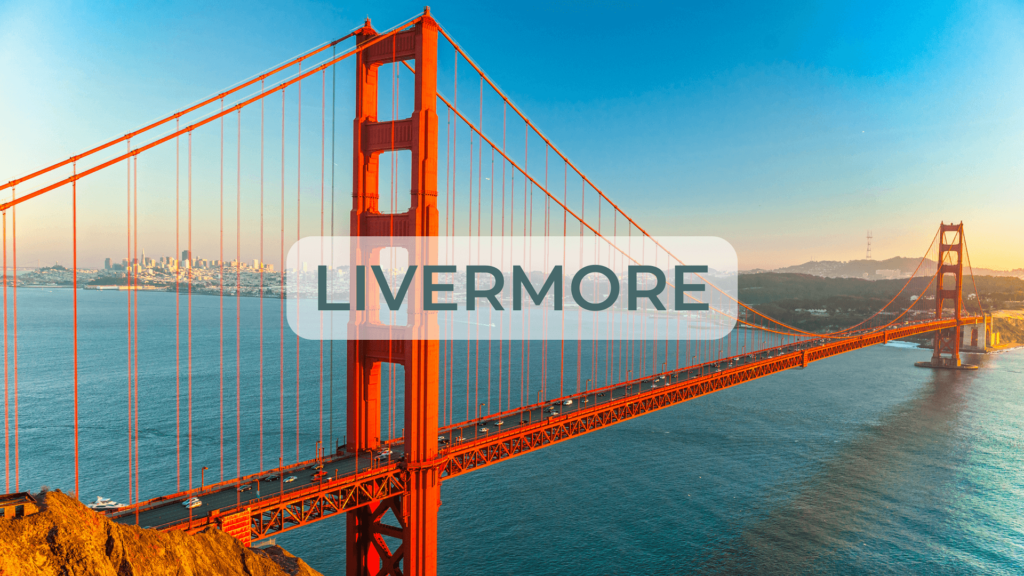 Located in Alameda County, Livermore, California is a vibrant city with a rich history, beautiful landscapes, and a thriving economy. Livermore is a great place to raise a family, retire, or start a business. Here, we'll explore the highlights of living in Livermore, the community overview, popular communities, transportation, amenities, schools and healthcare facilities, lifestyle options, and things to consider when buying or selling a home.
HIGHLIGHTS
Great Location – Livermore is located in the heart of the San Francisco Bay Area, providing easy access to San Francisco, Oakland, and San Jose.
Scenic Beauty – The city is surrounded by beautiful rolling hills and is known for its vineyards and wineries.
Strong Economy – Livermore's economy is strong and diverse, with a thriving technology and manufacturing industry.
Excellent Schools – The city boasts some of the best schools in the state, with high graduation rates and advanced placement programs.
Community Events – Livermore is known for its community events, including the Livermore Rodeo, the Livermore Wine Country Festival, and the Livermore Valley Harvest Wine Celebration.
COMMUNITY OVERVIEW
With over 89,000 residents, Livermore is a diverse city. Each neighborhood in the city has its own unique character and charm. Downtown, Sunset East and Windmill Springs are some of the most popular communities.
TRANSPORTATION
There are several major highways near Livermore, including Interstate 580 and Interstate 680. There is also a good public transportation system in the city, including the Altamont Corridor Express (ACE) train and the Wheels bus system. Livermore also has its airport, the Livermore Municipal Airport.
AMENITIES
Residents of Livermore have access to several shopping centers, parks, and community centers. Livermore Valley Performing Arts Center, Robert Livermore Community Center, and Livermore Public Library are among the notable amenities.
SCHOOLS AND HEALTHCARE FACILITIES
With high graduation rates and advanced placement programs, Livermore has some of the best schools in the state. There are several elementary, middle, and high schools in the Livermore Valley Joint Unified School District. Several healthcare facilities are also located in Livermore, including ValleyCare Medical Center and Livermore Veterans Affairs Medical Center.
LIFESTYLE
A wide range of lifestyle options is available in Livermore, including shopping, dining, nightlife, outdoor activities, and notable landmarks. The Livermore Premium Outlets and the Downtown Livermore Shopping District are popular shopping destinations. There are also a wide variety of restaurants and cafes to choose from in the city. Hiking, biking, and golfing are some of the popular outdoor activities in Livermore. Livermore is also home to several notable landmarks, including the Wente Vineyards and the Livermore Carnegie Museum.
THINGS TO CONSIDER
Consider factors such as the housing market, property taxes, and homeowner association fees when buying or selling a home in Livermore. You should also work with a reputable real estate agent who can guide you through the process.
FAQs
What is the cost of living in Livermore?
Although Livermore has a relatively high cost of living compared to other cities in California, it is still more affordable than nearby San Francisco and San Jose. Compared to the national average, Livermore has a cost of living index of 152, which means it is 52% more expensive.
What are the best schools in Livermore?
There are several excellent schools in Livermore, including Granada High School, Livermore High School, and Del Valle Continuation High School. Also highly rated are Livermore Valley Charter School and Christensen Middle School. In the area, there are also several private schools.
What is the weather like in Livermore?
Livermore has a Mediterranean climate, which means it is mild and comfortable year-round. The summers are hot and dry, with temperatures ranging from the mid-80s to mid-90s. With temperatures in the mid-50s, winters are cool and damp. During the winter months, the area receives most of its rainfall.
If you are considering buying or selling a home in Livermore, connect with Rajul Shah Realtors today.
If you're looking to buy or sell a home in this area, contact Rajul Shah Realtors today. Our team of experienced real estate professionals can help you navigate the market and find the perfect home for you and your family. Don't wait – take the first step towards your dream home and contact us today