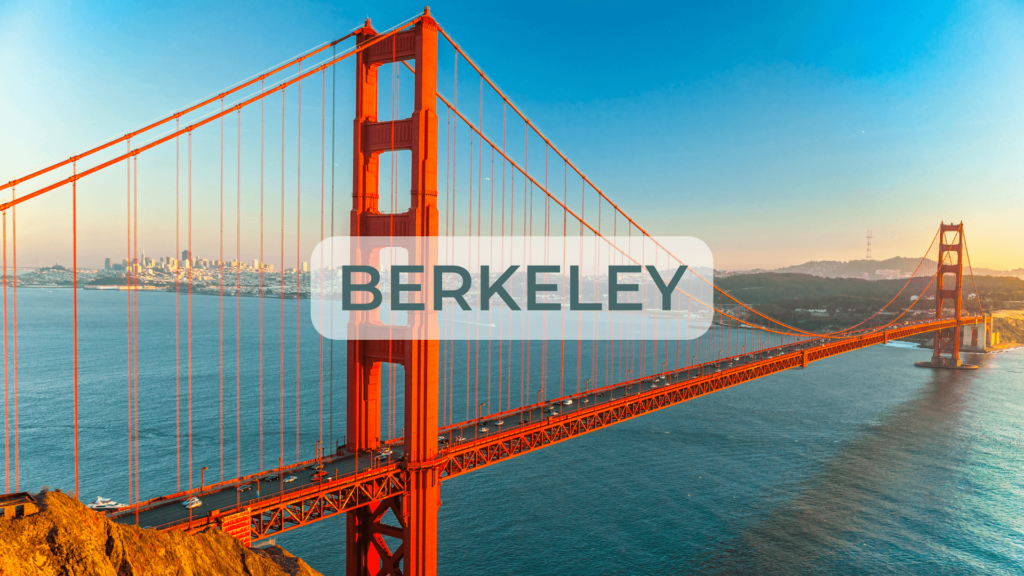 In the heart of the Bay Area, Berkeley, California, is a vibrant and diverse city. With a rich history, top-rated schools, and easy access to world-class amenities, it's no wonder so many people are attracted to this community. The purpose of this blog is to explore some of the key highlights of Berkeley and why it is a great place to live.
Community Overview
Berkeley is renowned for its progressive values, cultural diversity, and activism. Berkeley is home to the University of California, Berkeley, one of the country's top public universities. Additionally, there are several distinct neighborhoods in the community, each with its own character and vibe. There is something for everyone in Berkeley, whether you're looking for a quiet, family-friendly suburb or a bustling downtown area.
Popular Communities
North Berkeley, the Elmwood District, and the Gourmet Ghetto are some of Berkeley's most popular neighborhoods. Berkeley's North Berkeley neighborhood is known for its beautiful homes, tree-lined streets, and nearby shops and restaurants. A mix of Victorian homes and modern apartments characterizes the Elmwood District, a charming, walkable neighborhood. There are some of the best restaurants and cafes in the Bay Area in the Gourmet Ghetto.
Transportation and Parking
BART (Bay Area Rapid Transit) and several bus lines serve Berkeley well. Bike lanes and pedestrian-friendly streets make it easy to get around without a car. In some areas, especially downtown Berkeley, parking can be challenging if you have a car.
Amenities
A wide range of amenities are available in Berkeley, including world-class museums, theaters, and sports facilities. Among the most popular attractions are the Berkeley Art Museum and Pacific Film Archive, the Berkeley Repertory Theatre, and the Hearst Greek Theatre. In addition, Berkeley Marina and Tilden Regional Park offer plenty of parks and outdoor spaces.
Schools and Healthcare Facilities
Berkeley High School, one of the best public high schools in California, consistently ranks among Berkeley's best schools. There are also several world-class healthcare facilities in the community, including UCSF Benioff Children's Hospital and Alta Bates Summit Medical Center.
Shopping, Dining, and Nightlife
The Berkeley area is a foodie's paradise with some of the best restaurants and cafes in the Bay Area. There's something for everyone in Berkeley, from high-end gourmet cuisine to trendy food trucks. There are several popular restaurants in the area, such as Chez Panisse, Angeline's Louisiana Kitchen, and The Cheese Board Collective. Shops and boutiques abound in Berkeley, from vintage clothing stores to artisanal bakeries. As for nightlife, there are plenty of options, including bars, clubs, and live music venues.
Outdoor Activities, Fitness, and Beauty Spots
From the rolling hills of Tilden Regional Park to the beaches along the Bay, Berkeley is surrounded by natural beauty. There are plenty of opportunities for outdoor activities, such as hiking, biking, and swimming. In addition, there are plenty of gyms, yoga studios, and fitness centers in the area.
Things to Consider
Berkeley has a lot to offer, but there are some things to consider before buying a home. Berkeley's housing prices are among the highest in the Bay Area, and competition for homes is fierce. On the highways leading into and out of the city, traffic can also be an issue during peak commute times
FAQs
What is Berkeley known for?
The University of California, Berkeley is Berkeley's top-ranked public university, and its vibrant cultural scene includes numerous arts festivals, theaters, and museums. Additionally, it is known for its progressive politics and social activism.
How far is Berkeley from San Francisco?
About 15 miles from downtown San Francisco, Berkeley is located in the East Bay region of the San Francisco Bay Area. Multiple bridges and public transportation options connect the two cities.
What is the cost of living in Berkeley?
Due to its desirable location and high demand for housing, Berkeley has a higher cost of living than the national average. Berkeley has a median home price of around $1 million, and rental prices are also high.
Is Berkeley a safe city?
Despite Berkeley's reputation as a safe city, it is still important to take precautions and be aware of your surroundings. In some neighborhoods, particularly near university campuses, property crime and theft can be a problem.
What are some popular attractions in Berkeley?
Berkeley's most popular attractions include the UC Berkeley campus, the Berkeley Marina, the Berkeley Art Museum, and the Berkeley Rose Garden. In the nearby hills, there are also numerous parks and hiking trails.
If you are considering buying or selling a home in Berkeley connect with Rajul Shah Realtors today.
Rajul Shah Realtors can help you buy or sell a home in this area. We can help you navigate the market and find the perfect home for you and your family. Make the first step towards your dream home by contacting us today.